The UK recruitment industry employs about 148,000 people from a diverse range of backgrounds and with a variety of skill sets.
These professionals use their expertise to help job seekers find work across various industries, from healthcare and manufacturing to IT. But what does a day in the life of a recruiter look like?
If you enjoy variety and new challenges, you'll fit right in. No two days are the same for those who choose this career path.
Depending on the role, a recruiter may spend their day browsing job platforms, chatting with businesses about what they're looking for from a new hire, helping candidates prepare for job interviews, or attending industry events and meeting new people. Your responsibilities in this role will also change as you climb the career ladder.
Here at Frank Recruitment Group, our employees work hard to match the right candidates to the right jobs. We spoke with a few of them to understand what they actually do and how they feel about their roles. Let's get into it.
Setting the tone for the day
Many of the recruiters at Frank Recruitment Group start the day with team meetings so they can plan things out. During a typical meeting, they discuss their goals, brainstorm ideas, and seek ways to help each other.
Welat Omari, a Manager at FRG Technology Consulting in Berlin, has one-on-one sessions with his team on most mornings. They work together to set goals for the day and find solutions to any challenges that may arise.
"I'm trying to be more of a service guy to my team, to the clients I have, and to the runners who are working for us," Omari said.
Jacob Pöhl, a team leader for Microsoft Cloud Azure at Nigel Frank, goes to work early so he can check his email and get organized. Next, he'll meet his team to discuss the goals for the day ahead and review what's happened over the last few days. These quick catch-ups help keep everyone in the loop and give staff the chance to share the great work they are doing.
Prioritizing who needs what
Recruiters receive hundreds of emails and LinkedIn messages during a typical week. After their morning meeting, they spend some time answering those messages, following up with candidates, and filling out paperwork. They also need to catch up with clients, go through the resumes from job postings, and verify references. Other responsibilities may include:
Calling potential job candidates
Posting job adverts
Meeting with hiring managers
Scheduling interviews
Reviewing job applications
Identifying potential candidates


"I'll send a mailshot out pretty much first thing in the morning to candidates and contacts. Then I'll go on job boards to see if anyone uploaded their CV overnight. After that, I'll go on LinkedIn or other jobs boards and check if there have been any new jobs posted by companies. I'll put them into the system, then check my email to see if anyone has applied to my job adverts, and just call people," says Charlotte Smith, a Senior Recruitment Consultant at Washington Frank.
Again, no two days are alike when you work in this field. Priorities and deadlines can shift at a moment's notice, so it's crucial to stay organized and keep yourself accountable.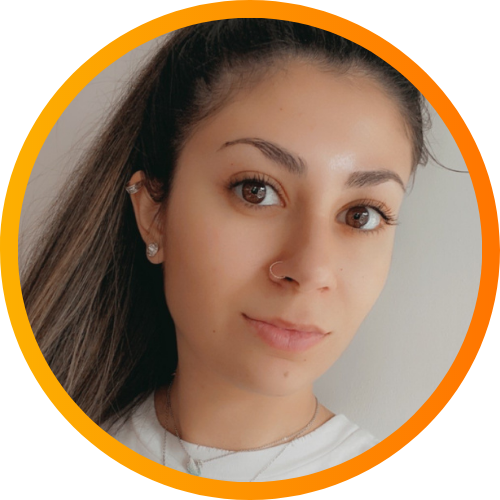 "Every day is different. It's not your monotonous nine-to-five."
"The pace and switch up like that, and there's always something different going on. You don't have to wait for someone to assign you anything, you can go out and find what you want to do, chase your own clients; you haven't got to wait for someone to drip-feed you a task. You can go and do it yourself."

Annie Monisse
Trainee Recruitment Consultant | Nigel Frank
Finding the best person for the job
"My favorite thing about being a recruiter is that I'm able to help people find the right position for themselves and also make the customer happy," explains Alexandra Tamele, an Account Manager at Jefferson Frank.
Recruiters use their expertise to match the right people to the right positions. They also need to ensure there is a cultural fit between job seekers and potential employers. To do that, they screen, interview, and vet candidates before moving on with their job applications.
Chloe Brant, a Senior ServiceNow Recruitment Consultant at Nelson Frank, emphasizes the importance of building rapport with your prospects. Recruiters must also commit to continuous learning so they can help potential hires understand what's expected of them.
"I spend a lot of time learning about ServiceNow because it's an ever-evolving technology," says Brant. This approach allows her to find the best people for the job and stay abreast of the latest market trends.
Recruiters not only screen and interview candidates but also prepare them for their future roles. Depending on the situation, they may help them fine-tune their CVs, discuss the types of projects they'll be working on, or assist them with their job applications. On most days, they spend time browsing LinkedIn, Xing, Indeed, and other platforms to identify potential new hires.
This kind of work can be challenging and time-consuming, but it's worth it. "The best part of my day is whenever I receive positive feedback—it doesn't matter if it's from the client side, candidate side, or from one of my delivery consultants," says Tamele.
"The best part is definitely when you actually speak to a candidate and they get the job."
"I think that when you're doing all the preparation and you're speaking with them a lot, you get to know these people on a more personal level. It feels good to see they are happy because they got what they wanted—and to know that you've played a part in that."

Marcus Tembe
Recruitment Consultant | Jefferson Frank
Growing, learning, and bettering ourselves
When you work in recruitment, you have the opportunity to continuously learn and grow. There are going to be staff meetings, workshops, seminars, team-building events, and much more. Ongoing learning is part of the job.
Most recruiters receive training at work and are encouraged to attend networking events. They also work closely with other teams and departments, which allows them to grasp new concepts.
At Frank Recruitment Group, we are committed to providing our employees with all the training and resources they need to succeed. 
"I would say the very specific intensive training is incredibly helpful, as it feels like a crash course. Plus, the management is really supportive in guiding and teaching us how to do the job and then do it better and better at a higher and higher level," notes Brant.
As you can see, recruiters carry a lot of responsibility on their shoulders. Their work is diverse, exciting, and challenging all at once, and no two days are the same.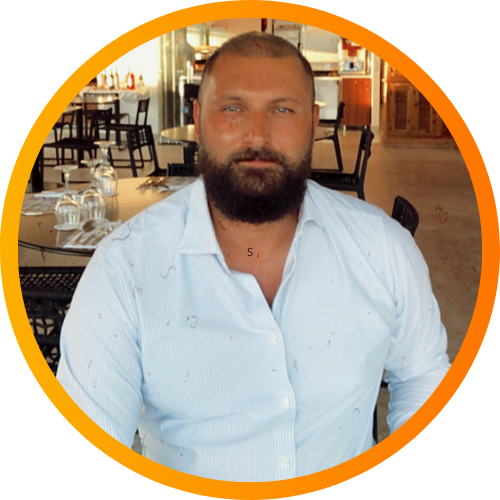 "Our job is more than just sending CVs to clients or speaking to candidates."

Welat Omari
Manager | FRG Technology Consulting
See how a career in recruitment can surprise you.
Check out our latest job roles and get ready to Go Beyond.